(PVT) The Ultimate City Tour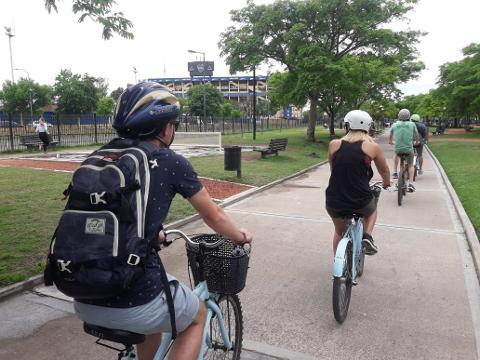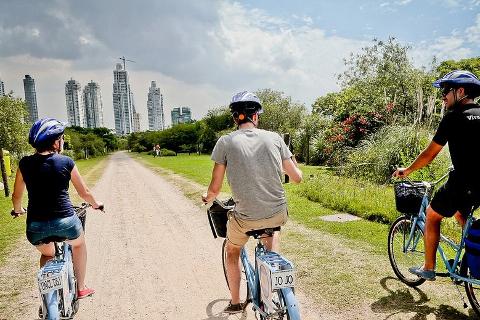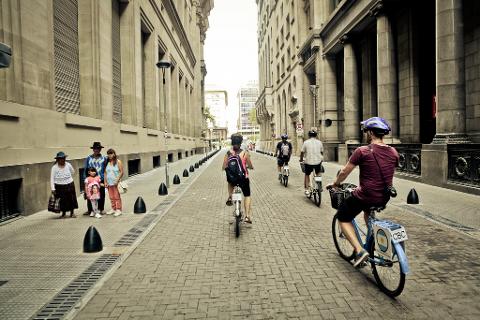 期間: 7 時間 (約)
所在地: CABA, CABA
製品コード: pvtUCT
Buenos Aires Exposed! Come along with us to enjoy a full day of hands-on interactive adventure, jam-packed with information about what/who Buenos Aires is and has been. Doing our very best to guide you across the bridge into everything Porteño, we reveal to you: 27km worth of the city's history and culture, soaked up the best possible way - by riding through its diverse neighborhoods, stopping to enjoy local delicacies and personalities. You'll obtain mastery of a centuries-old Argentine ritual and discover the little-known secrets of a famous Argentine tradition. We'll share a typical, gut-busting lunch along our favorite boardwalk. You may decide you never want to leave. This is the perfect introduction to Buenos Aires – we recommend that you ride with us on the first day or two of your visit so you can "aprovechar" (make the most of), everything you experience! For less experienced riders we recommend checking out our Heart of the City and Parks & Plaza tours. Make this experience a private one. Choose your pick-up and drop-off point, type of bikes you want and even change the language in which the tour is given. Ideal for special groups or families!
We leave whichever day you want, at your arranged time from our San Telmo shop.

*Ride time is approximately 3 hours in total.