(PVT) Tigre Bike & Kayak day Tour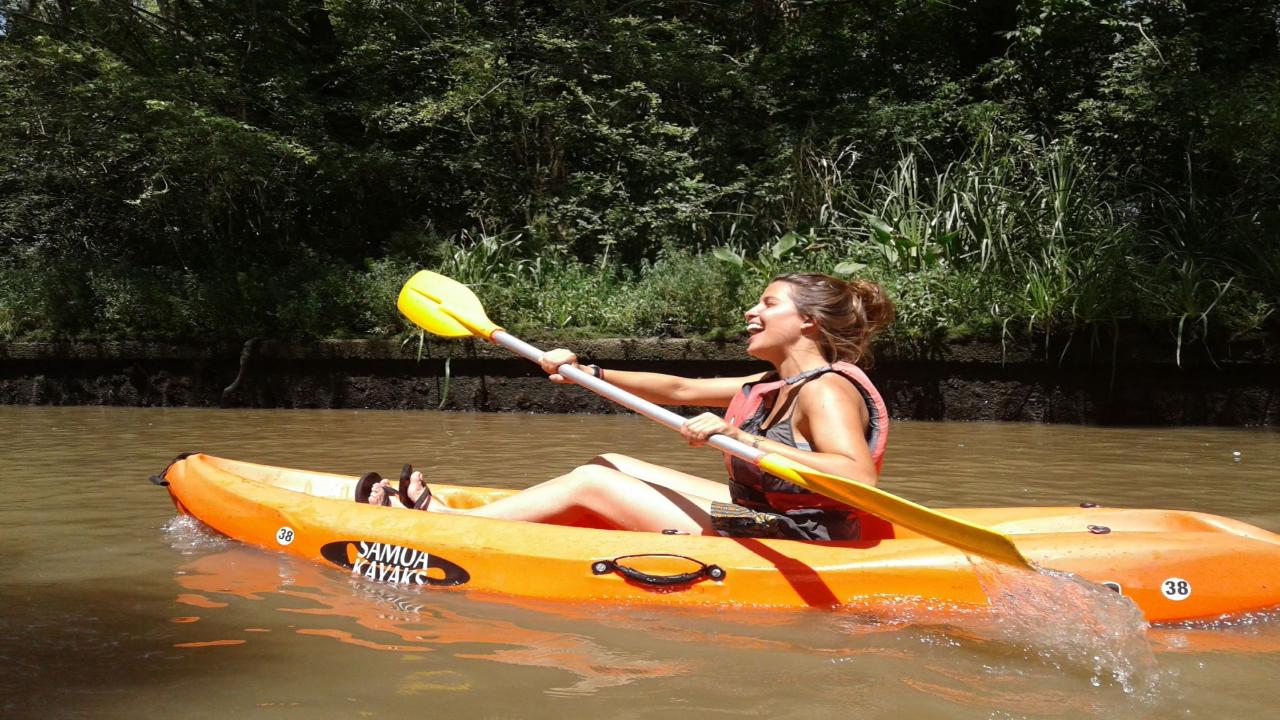 Durata: 8 Ore (aprox.)
Locatie: Buenos Aires
Cod produs: pvtTIG
Ok, so you've been here a few days and the "Ciudad de la Furia" or "City of Fury" is beginning to drain you a bit, understandably. Why not treat yourself to a break from the chaos?
Join us as we escape, pedaling North through the woods of Palermo until finally embarking onto the Tigre river and heading deep into the Delta.
If you're craving a breath of fresh air, a long, peaceful cycle, views of stunning, historical estates and summer homes, a paddle through narrow, tranquil waterways, and an epic Argentine BBQ lunch (on an island, no less - there are more than 300 out there)… what are you waiting for?
Spend a full-day exploring with us on an excursion that incorporates the bike-train-kayak trifecta you've always had a hankering for! We'll leave at 9am Mondays, Wednesdays, and Fridays from ¨Recycle Bicicletas Populares¨ and return around 6pm, rejuvenated after an active day in the fresh air. Vamos - come ride the Tiger with us!
Make this experience a private one. Choose your pick-up and drop-off point, type of bikes you want and even change the language in which the tour is given. Ideal for special groups or families!